If you have a true passion for craft beer, you might be looking for the best brewery near Watkins Glen, NY. One of our personal favorites? That would be Grist Iron Brewing Co., a staple in the region since they opened back in 2015.
Discover a unique variety of beers, all created on-site. Best of all, you can even extend your visit by staying at one of the 14 rooms located at the Inn at Grist Iron. Now that's a weekend of beer and fun.
What's On Tap?
Look, we like cutting right to the chase. We know this is the most important question you want answered. There are many favorites to choose from, including Cream of the Crop Cream Ale, brewed with maize and local raw honey, for a light and crisp ale that offers a dry finish.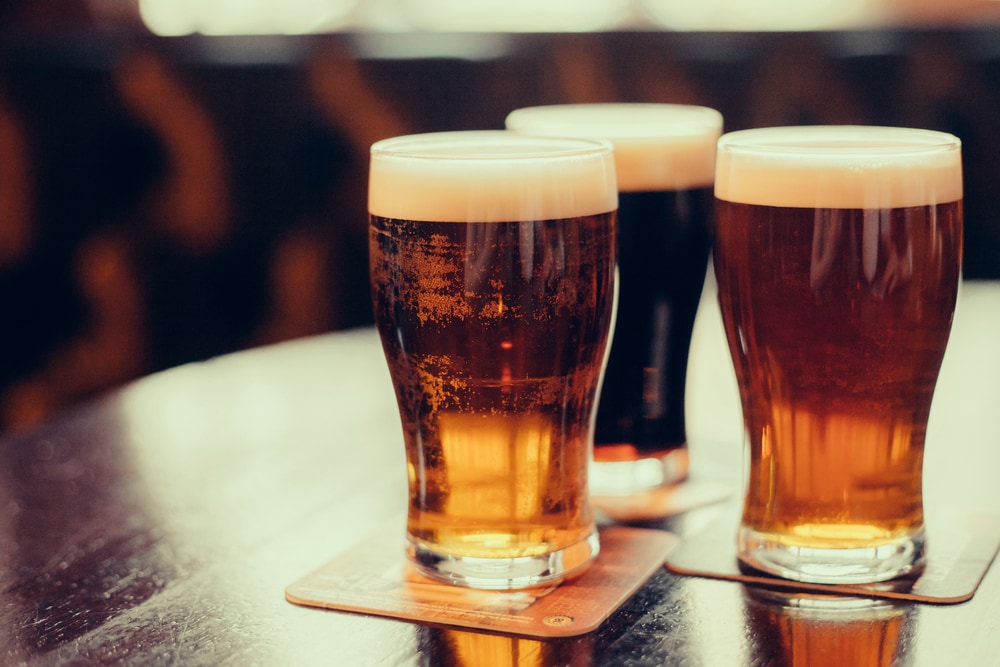 Or, give the Life's Lemons NEIPA a try. When life gives you lemons, make a New England-style IPA. This is loaded with Mosaic and Citra hops, and is a hazy brew with a luscious tropical aroma. Looking for something a bit… darker? Mom's Favorite Chocolate Peanut Butter Stout has notes of bitter dark chocolate and a creamy peanut butter flavor.
While the beer may be front of mind for you, don't forget about the food. Executive Chef Alex Brown delivers a menu meant to be paired with these beverages. While the menu does change from time to time, recent offerings include delicious pulled pork nachos and buffalo chicken dip appetizers, with signature pizzas and irresistible grinders for the main course.
Stay a While… The Inn at Grist Iron Is the Place to Be
Good times can be had at the Inn at Grist Iron. Extend your stay and enjoy the beautiful views of Seneca Lake. Stay in one of the four rooms at the traditional 1860s Farmhouse, or in one of the 10 suites located in The Lodge.
There are over 30 wineries, breweries, distilleries and restaurants within a 10-mile radius of the Inn, with many great spots to explore. For those staying on the weekend, breakfast will be served at 9:00 AM at the brewery on Saturday, Sunday, and Monday mornings.
Enjoy the good times at Grist Iron Brewing Co., the best brewery near Watkins Glen, NY. Indulge in a pint of freshly brewed beer and pair it with your favorite grub for an unforgettable day out.