Are you searching for a pickup truck that's fun to drive, but also knows how to get down and dirty? The 2020 Jeep Gladiator and 2020 Toyota Tacoma can certainly fit that bill for Watkins Glen, Elmira, and Corning drivers.
At Maguire Chrysler Dodge Jeep Ram of Watkins Glen, our sales team has taken the time to put together this 2020 Jeep Gladiator vs. 2020 Toyota Tacoma comparison, so you know which truck comes out on top.
Shop our full Jeep Gladiator inventory here!
Gladiator vs. Tacoma Performance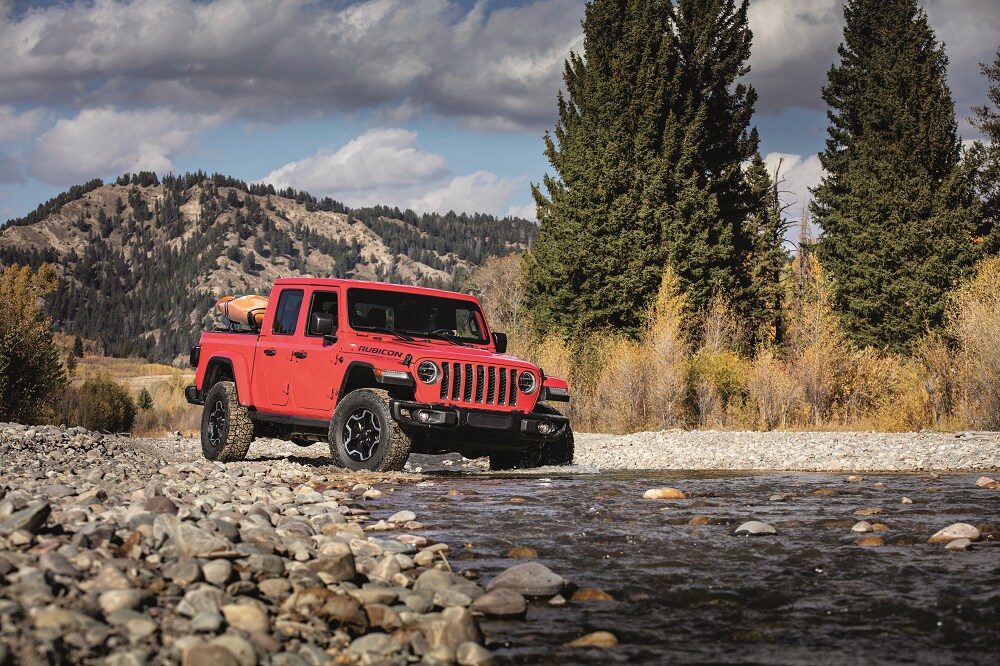 The entry-level engine found under the hood of the Toyota Tacoma is a peppy 2.7-liter 4-cylinder engine, which delivers 159 horsepower and makes 180 lb-ft of torque. It feels comfortable when you're zipping around the city and doing the daily errands, but it doesn't have that extra power drivers desire on the highway.
The Tacoma does offer a 3.5-liter V6 engine, but it's not the standard offering, and it makes 278 horsepower and 265 lb-ft of torque. While this engine is more powerful, when you press down on the accelerator, you still aren't getting the kind of power the Gladiator has.
The 3.6-liter Pentastar® V6 engine generates 285 horsepower and offers low-end torque for towing. It's a perfect pickup for hauling and towing cargo, and it's ready for the trails, too. Thanks to the available Engine Stop-Start technology, enjoy maximum efficiency when the engine shuts down when the truck idles at a stop light or standstill traffic.
Read the full 2020 Jeep Gladiator review here!
Get Ready to Tow

You'll never have to leave your favorite toys behind when towing with the Gladiator or the Tacoma. However, it's clear which of these trucks offer more capability when it comes to towing. Whether you're bringing a camper along, a fully-loaded trailer, or a boat, the 2020 Jeep Gladiator offers a towing capacity of up to 7,650 pounds, with a max payload of 1,600 pounds.
The available towing package in the Toyota Tacoma allows you to tow up to 6,800 pounds, with a maximum payload of 1,400 pounds. The Tacoma can do some good things when it comes to towing. That being said, the Gladiator simply does them better.
Jeep Gladiator vs Toyota Tacoma Interior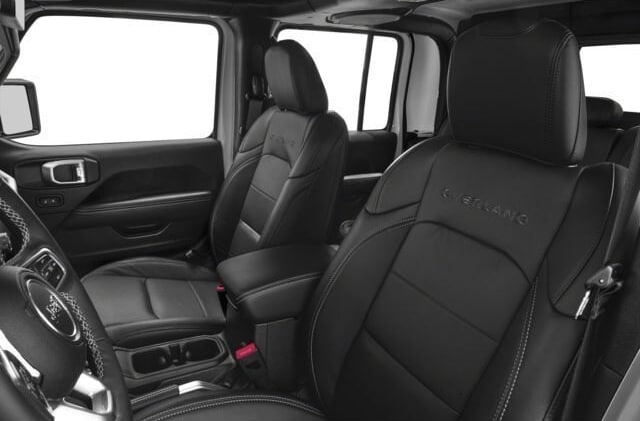 Step into the cabin of each truck, and you'll quickly find amenities you'll fall in love with. Both, for instance, offer Apple CarPlay and Android Auto compatibility on innovative touchscreens. However, when streaming your favorite music and podcasts, the Tacoma only offers a maximum of six speakers, whereas the Gladiator comes standard with eight-giving you a superior listening experience right from the get-go.
2020 Jeep Gladiator vs 2020 Toyota Tacoma: The Verdict
The verdict is in: The 2020 Jeep Gladiator has a stronger base engine, can tow more, and has interior features the 2020 Toyota Tacoma does not carry. The choice is clear for drivers near Watkins Glen, Elmira, and Corning.
The 2020 Jeep Gladiator is your next pickup truck. Visit Maguire Chrysler Dodge Jeep Ram of Watkins Glen to take a test drive today.