If you've hit a nail, pothole, or something similar, it's possible you may need tire repair near Elmira, NY. When it comes to tire repair, any task should be handled by experienced automotive technicians. The roads in this area are typically smooth, but when they aren't, Maguire Chrysler Dodge Jeep Ram of Watkins Glen will provide complete tire repair.

Schedule a service appointment online here!
Experienced Tire Repair Experts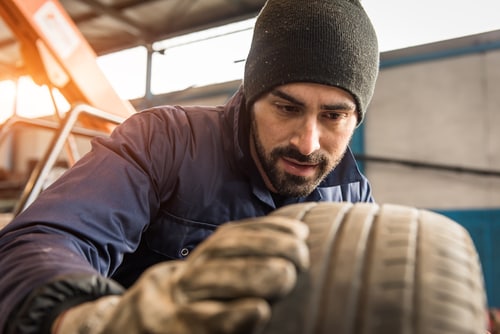 Proper tire repair involves both plugging and patching, never just one or the other. If you've hit debris or a nail, we need to take a close look at the tire to ensure it can be salvaged. It will be removed from the wheel for an internal inspection, which includes a check for damage. If the damage is greater than ¼ inch long, it's best to replace the tire.
The only acceptable way to repair a tire is to demount it from the rim so it's able to be inspected from the inside. Any puncture repair is limited to the center tread area. For that reason, if the punctures are on the sidewall or shoulder, we'll recommend installing a new tire.
If we are able to repair the tire, the wheel will be rebalanced, we'll check the tire pressure and treadwear, and send you on your way.
Taking Care of Your Tires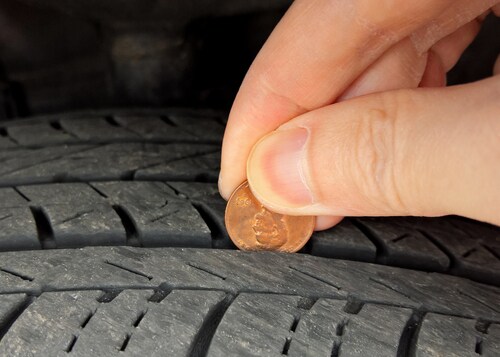 Be sure to stay up to date with all vehicle maintenance. You want to take care of your tires, as they're what help you get from Point A to Point B. A tire rotation should be performed every 5,000 miles or so. Our technicians will remove the tires from the wheels, inspect them, and then place them back on a different wheel as outlined by your manufacturer to ensure even wear and tear.

Want to know if your tires are still up to the task? It's time to perform the penny test, and it's something you can do from home. Take a penny and put Abe Lincoln's head upside-down into a few different tire grooves. If you can see Lincoln's hair, that means the tire is wearing down. If you can't, that means your tires are fine and can be kept on the wheel for a while longer. Need a new tire? Contact our service team today.
About Elmira NY
Without tires, you won't be able to get to Eldridge Park for an afternoon of fun. Without tires, you won't be able to explore history at the Chemung Valley History Museum. Without tires, you won't be able to see the Arnot Art Museum in all its glory. As you can see, tires certainly play an important role when it comes to owning a car.
Let our service technicians take care of tire repair and maintenance. We're here to help you!
If your tires are losing pressure and you can't seem to figure out why, or it's time to install new tires, schedule a service appointment at Maguire Chrysler Dodge Jeep Ram of Watkins Glen today. Have a flat tire? Bring your car to us as soon as possible. We're here to assist you with tire repair near Elmira, NY.