Proper tire repairs should be handled by tire professionals who know what the proper solution is. Watkins Glen drives are typically safe and smooth, but you never know when you may hit a nail or other debris and cause a tire puncture.

This unexpected moment will be met with calm and precision by the service team at Maguire Chrysler Dodge Jeep Ram of Watkins Glen. If you suspect an issue with your tires, get in touch with us today for tire repair near Watkins Glen, NY.
Schedule your Tire Repair online here!
Signs You Need Tire Repair or Replacement
If you're not sure whether or not tire repair is needed, that's fine. You don't need to be a tire repair expert. However, there are some warning signs you can look out for that can tell you it's time for tire repair or replacement.
Low Tire Tread: If you perform the "penny test" and place Abraham Lincoln's head upside down in the tire tread, you shouldn't able to see his hair. This is a simplistic test, but it really works. If you see Lincoln's hair, the tread is low, and the tire should be replaced.

Sidewall Cracks: Inspect the tires regularly for any cracks in the sidewall. This can indicate dry rot, which needs attention as soon as possible to avoid a possible blowout.
Vibrations: If your car is vibrating, even if you're on smooth roadways, there may be several issues, including uneven wear on the tires, or unbalanced tires. Vibrations after hitting a pothole? Be sure to get out of the car as soon as possible to make sure you don't have a flat tire.
Rotating the Tires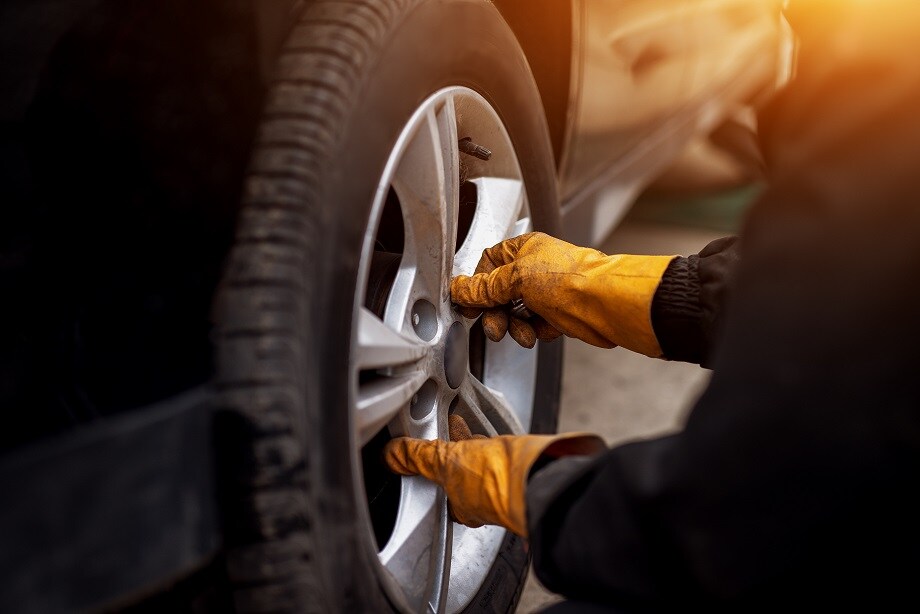 A tire rotation is an important part of vehicle maintenance, and it can help prevent serious tire issues down the road. A tire rotation will generally be completed every 5,000 miles, though some manufacturers will say the tires can go a little longer between service. Check your owner's manual for details.

Tire rotation includes repositioning the tires in a specific manner, such as from front to back or side to side-whichever pattern is required by the manufacturer. This allows the tires to wear more evenly, which maximizes tread life. Visit our service center today!
Tire Losing Pressure? We're Here to Help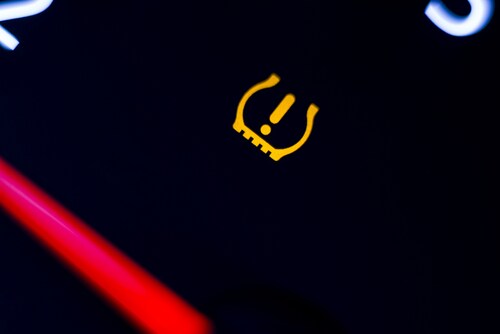 If one of the tires on your car is losing pressure, then it will be removed from the wheel for a comprehensive inspection to look for any damage. All tire puncture repair will include plugging and patching in an effort to save the tire. Both must be done for a complete tire repair; never use only a plug, and never use only a patch.

There may be certain damage that can't be visible from the outside of the tire. That's why we'll take steps to look at the tire when it's off the wheel to see how it would perform. If tire repair won't be enough to salvage the tire, we'll ensure you have a new tire which fits your make and model perfectly.
Complete Tire Repair from Maguire Service Technicians
When you're in need of comprehensive tire repair, then it's time to turn to the team at Maguire Chrysler Dodge Jeep Ram of Watkins Glen. We've been tuning the tires of area drivers for years and can provide experienced tire repair near Watkins Glen, NY, for your vehicle.